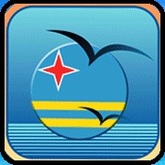 Hi, Let's introduce ;
We are Will and Linda, a couple from Holland with two children. We are living on Aruba for several years.
As our renter from the villa you will spend your holiday in a huge tropical garden with your own private pool. The use of all the luxury from our well equipped villa. Use of the big cabana in the garden, where you can have your dinner, your breakfast and all your relaxing moments.
What does our service include:
- we will pick you up from the airport and bring you right away to your villa
- in the kitchen you will find some groceries to start with, this is our welcome to you and is for free!
- we can offer you a rental car during your stay, please ask for our possibilities.
WELCOME or as we say here : BON BINI na ARUBA ☼

Villa Montanja, enjoy life on Aruba..